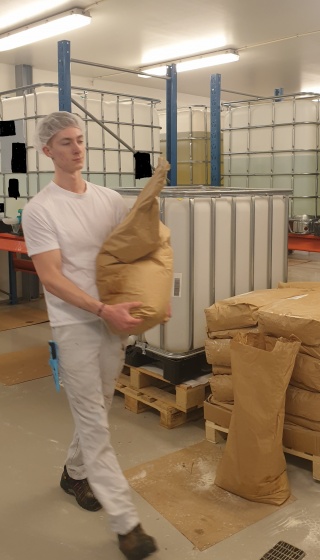 Meet Leon!
Next in line among our employees is Leon who works in the mixing department in the production.
Tell us a little about yourself:
My name is Leon, I am 20 years old and I live in Stenkullen. In my free time I workout at the gym, hang out with friends and spend some time on the stock exchange.
What did you do before you started with us?
Before I started here, I have had time to work in a restaurant, as a painter, telephone salesman, and at a painting company.
What made you apply for the job?
For me who workout a lot, protein bars sounded very tempting. I thought the company seemed serious, I also got a very good impression during the interview, where I understood that the staff is important to the company.
Describe yourself in 3 words:
Positive, enduring and morning tired.
What does a really good day off look like for you?
On a really good day off, I wake up optimally rested without an alarm clock. With a cup of coffee in my hand, I make a stable breakfast, then I go to the gym. I like to end the evening with friends, along with a hamburger and a cold beer.