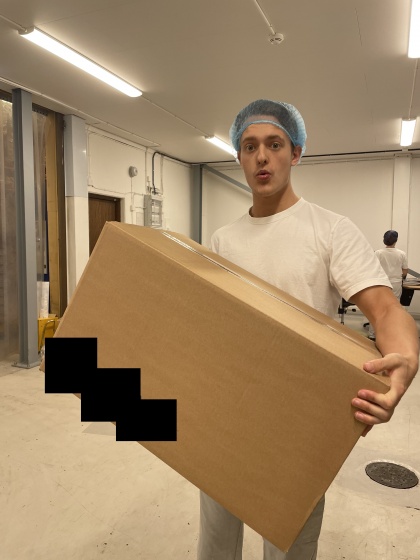 Meet Lucas!
Next up is our second Lucas, who also works in the pack part of the production.
Tell us a little about yourself:


My name is Lucas and I am 21 years old. I like working out and spending time with my friends. I also enjoy spending time with my dogs and my family.
What did you do before you started with us?
I worked for DHL Express at Landvetter Airport, where I unloaded aircraft.
What made you apply for the job?
It seemed interesting to be involved in the process of producing protein bars.
Describe yourself in 3 words:
Happy, half-funny and stubborn.
What does a really good day off look like for you?
A cup of coffee in the morning, a walk with the dog and exercise will make me feel good!